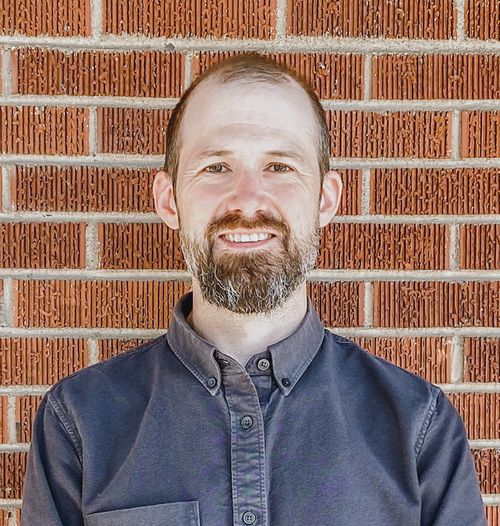 Joel was born in Jerusalem to missionary parents and raised in California. Not long after coming to Seattle to pursue a career in music, he went through a journey away from the shelter of his parents' faith, and came to know Jesus Christ for himself. Spending years with one foot in the Seattle music scene and one in the church, it eventually became clear that God was calling him to pastor. Joel has been in full time ministry for over 20 years, a pastor for 10,. Joel's heart is to serve the church in teaching the story of Jesus in the bible.
Joel has been married to Emily for 19 years and they have 14 year old twin daughters, Blythe and Naomi, as well as a 10 year old son, Eli. He loves to cook, write and record music, hike, and build relationships. His personal mission is to be a humble, lifelong learner who never grows tired of exploring and sharing all the beauty that God has made in people and in the world.
Executive Pastor // Elder
David grew up in downtown in Los Angeles and attended the University of California, San Diego where he earned his BA in Economics. David later went on to earn his Master of Divinity at Fuller Theological Seminary while pursuing his call in ministry for 15 years, before moving up to Seattle in 2013. David and his wife, Christine, have three kids—Joseph, Nathan, and Karis. David enjoys watching football and basketball. One of his favorite books is D. Martyn Lloyd-Jones' Sermon on the Mount.
Mercy & Mission Pastor // Elder
Buzz and his wife Lisa were both born and raised in West Seattle, and have only ever lived in West Seattle. Buzz earned his BA in Business at the University of Washington before spending a year at Northwest Baptist Seminary. Buzz enjoys spending time with his five kids—Abigail, Rebecca, Madelyn, Lydia, and Rick—and twelve grandkids, taking care of his mother-in-law who lives in a "cottage" on their property, and reading books by C.S. Lewis, Os Guinness, Winston Churchill, and Agatha Christie.
Children and Youth Director
Brandon attended the University of Washington where he earned his BA in Visual Communication. Brandon went on to earn his Master of Divinity at Golden Gate Baptist Theological Seminary. Brandon and his wife, Jemma, have two kids—Annabelle and Jaden. Brandon enjoys reading, and playing basketball and tennis. Brandon has been particularly influenced by J.I. Packer's book Knowing God; Jim Collins' book Good to Great; and Andy Stanley's book How Good is Enough?
Angela attended Western Washington University where she earned a B.A. in Psychology and Sociology. She was born and raised in Seattle, Washington. She and her husband Lynton have three daughters – Mia, Jada, and Sophia. Angela enjoys spending time with her family and watching movies. One of her favorite books is Mere Christianity by C.S. Lewis.
For several years spanning the last two decades, Marie has served at The Connect Desk and has a passion for connecting people to services, classes, and community groups offered by our church. She's a wife and mother of three, two girls and a boy, and runs a successful airbnb with her husband Ryan. She has an extensive history working in Media, Early Childhood Education and Marketing Promotions but says nothing tops being home with her little ones. Marie's passions include cultivating a homestead in the city. Her family has chickens, rabbits and an ever growing garden. "God started humanity in a Garden. Learning to grow my own is helping me learn to grow in Him!"
Deacons: Stephen Dziadosz, Jen Gagne, Rick Grimes Betty Lewis, Talia Thepvongsa, & Sarah Thomas
Elders: Shan Applin, Joel Brown, Dale Engle, Buzz Huget, David Lee, & Greg Madgsick